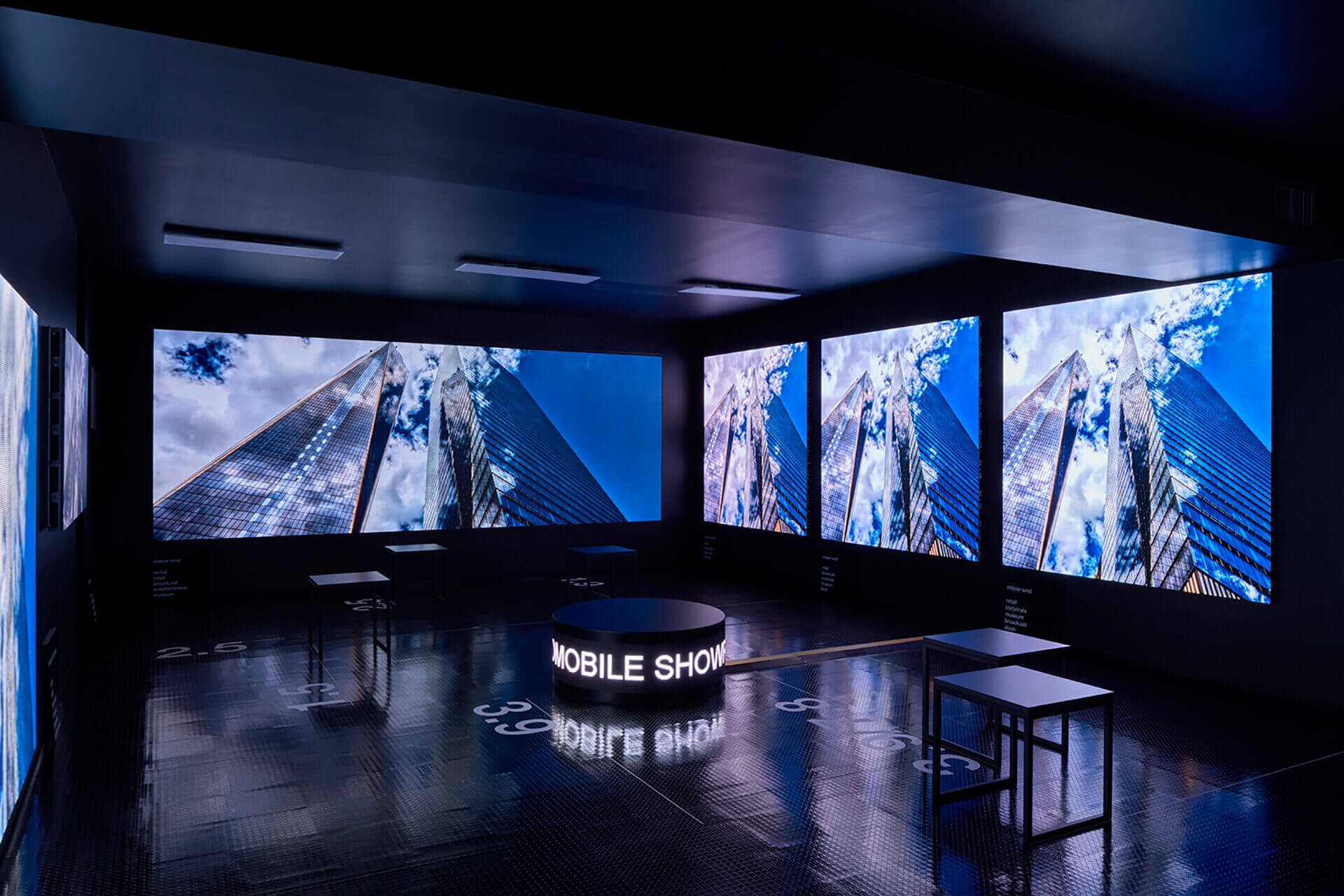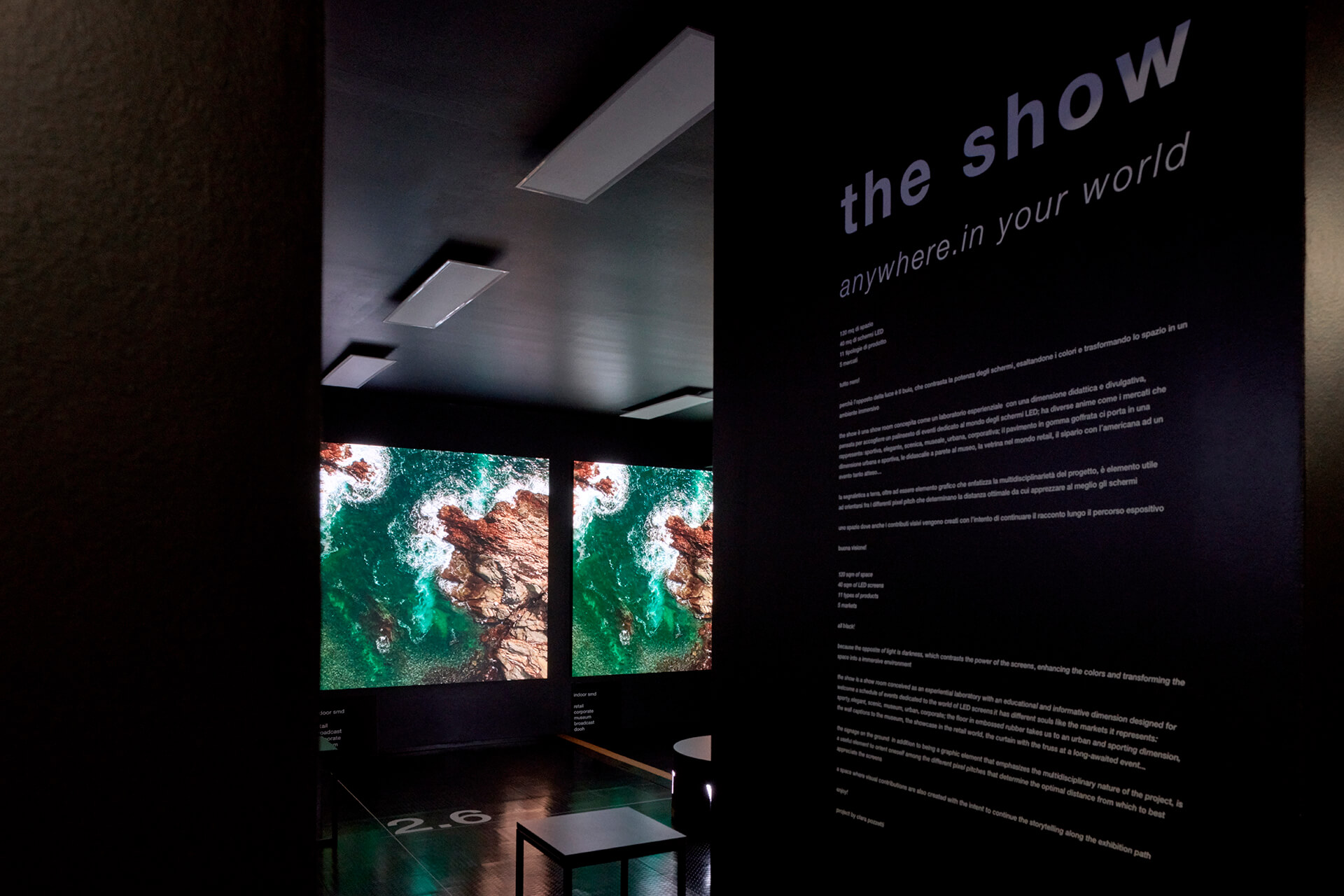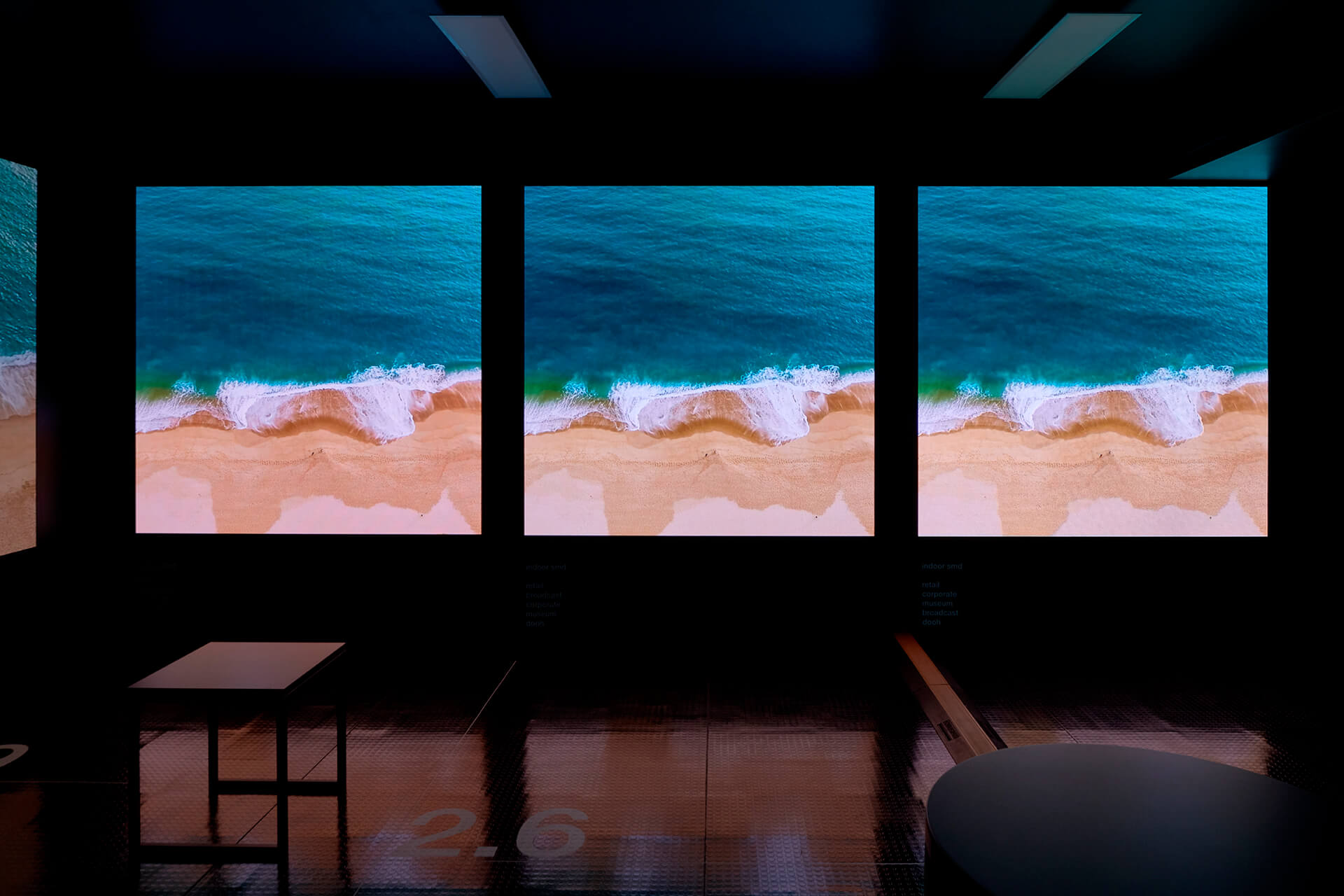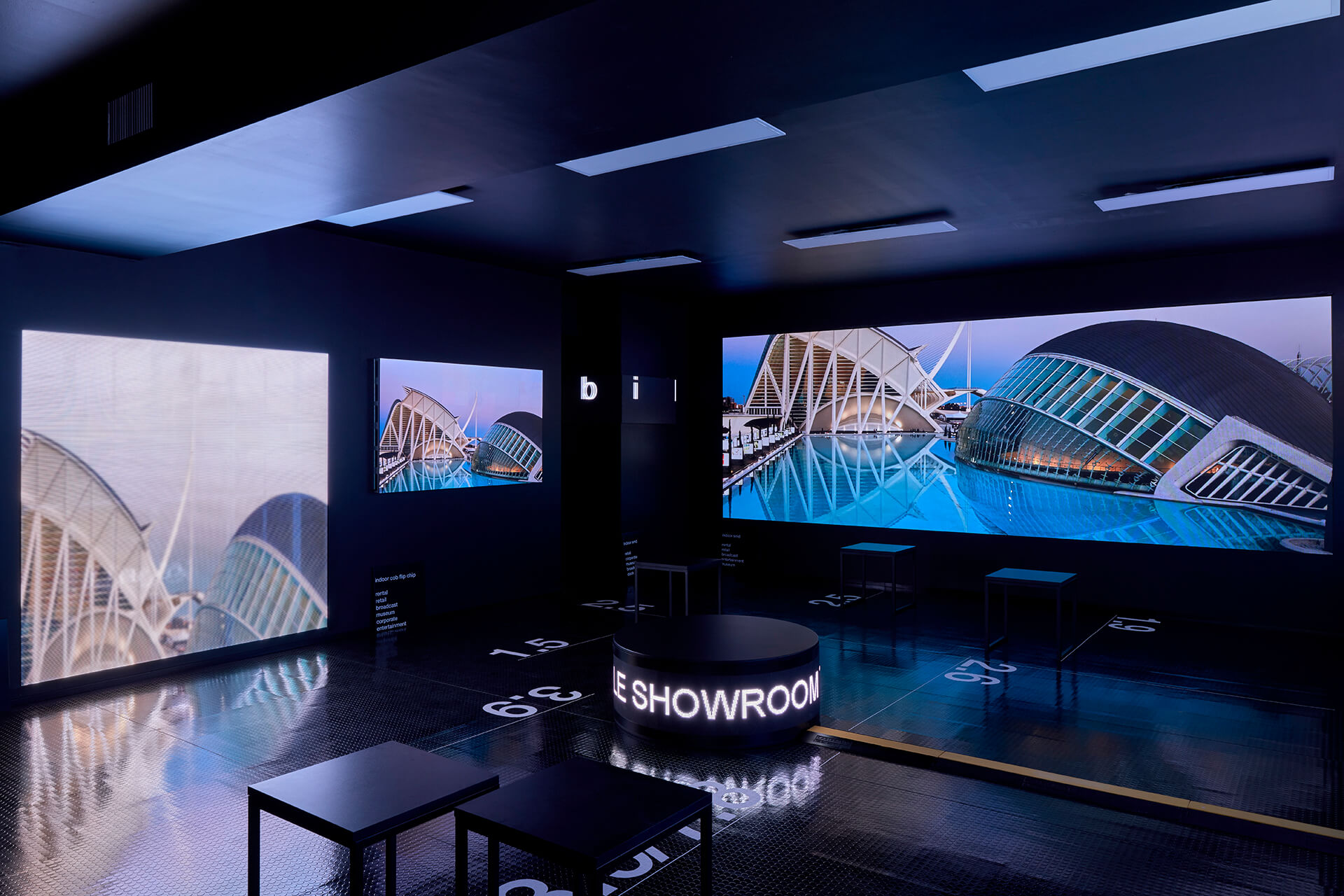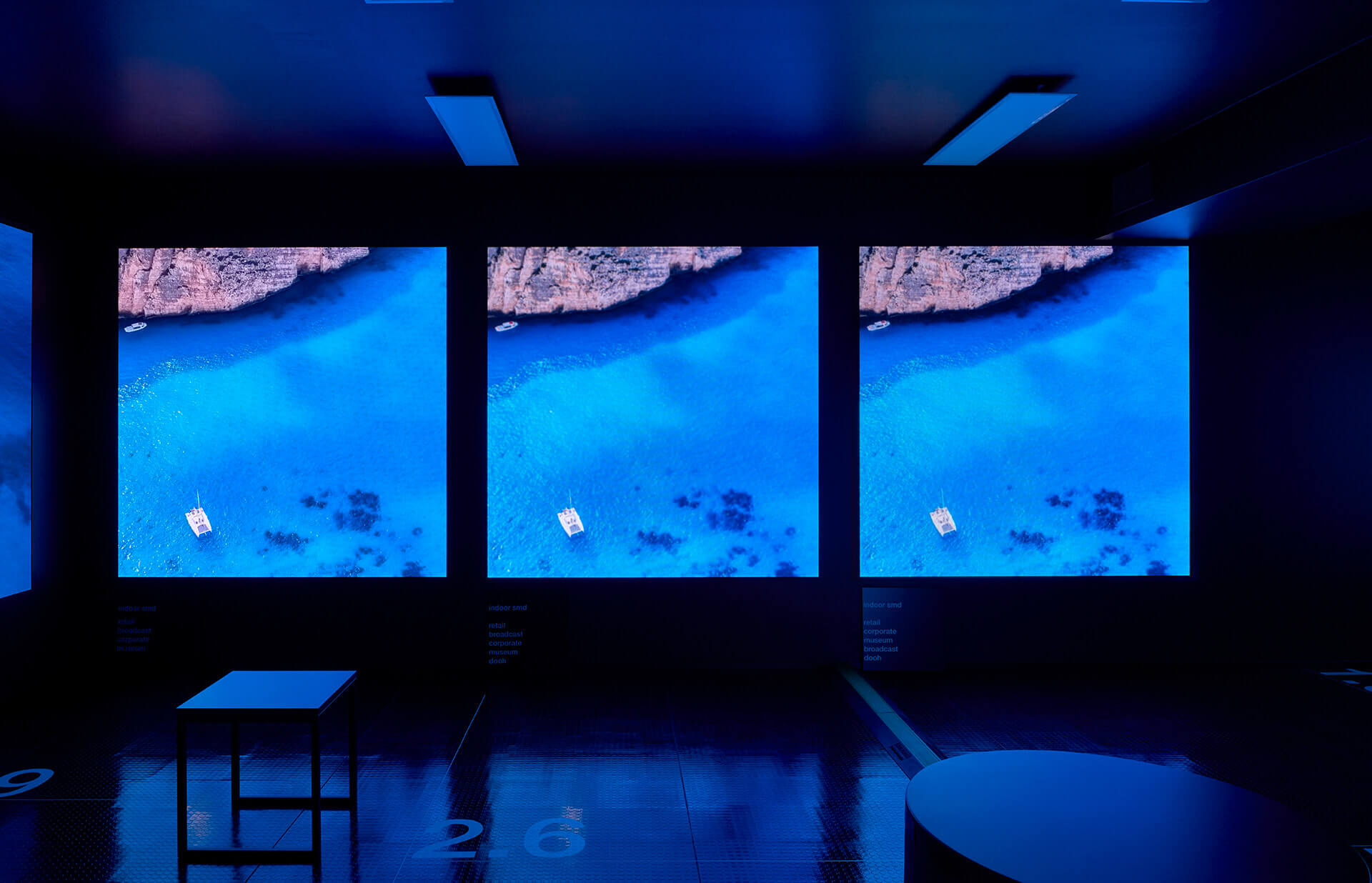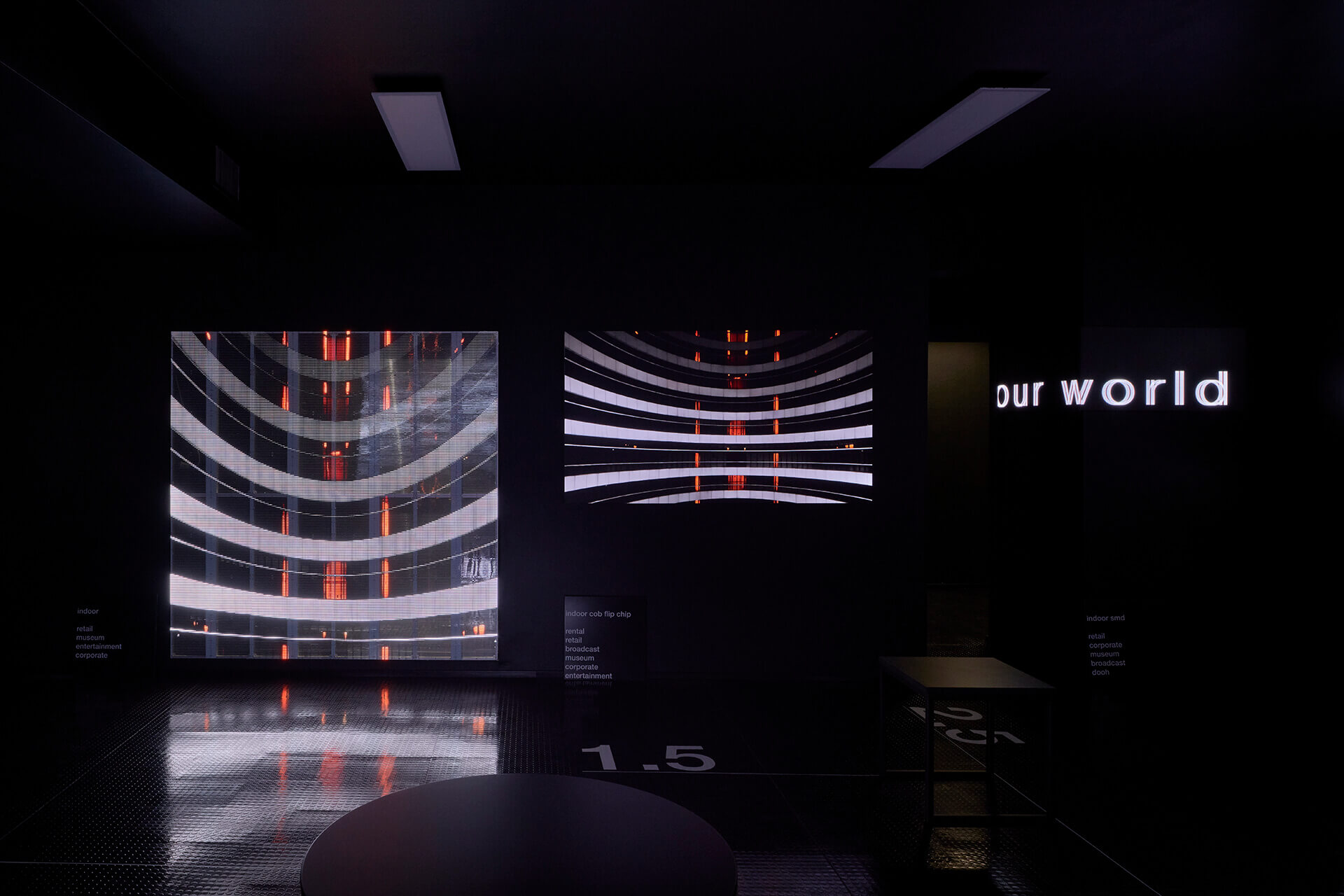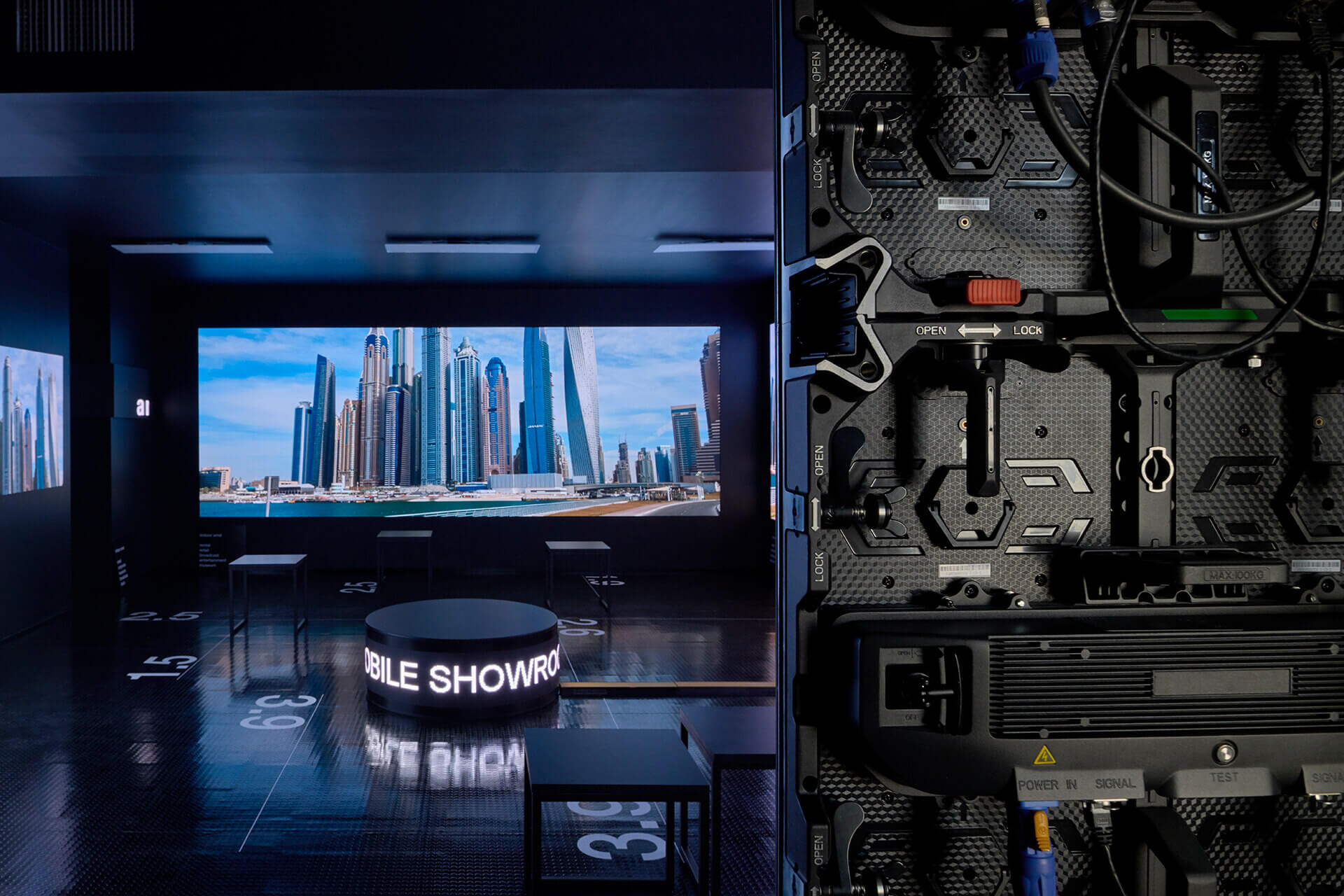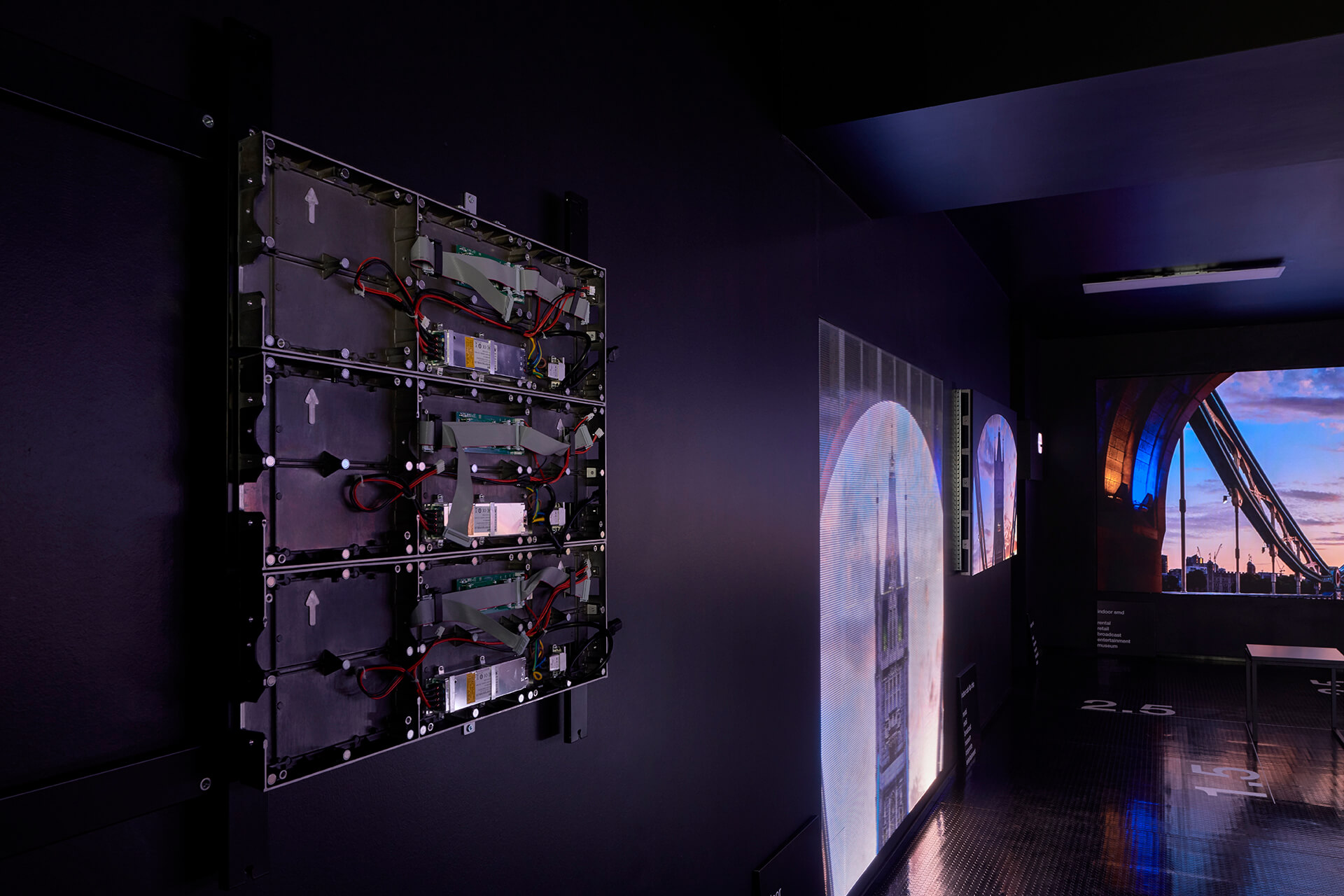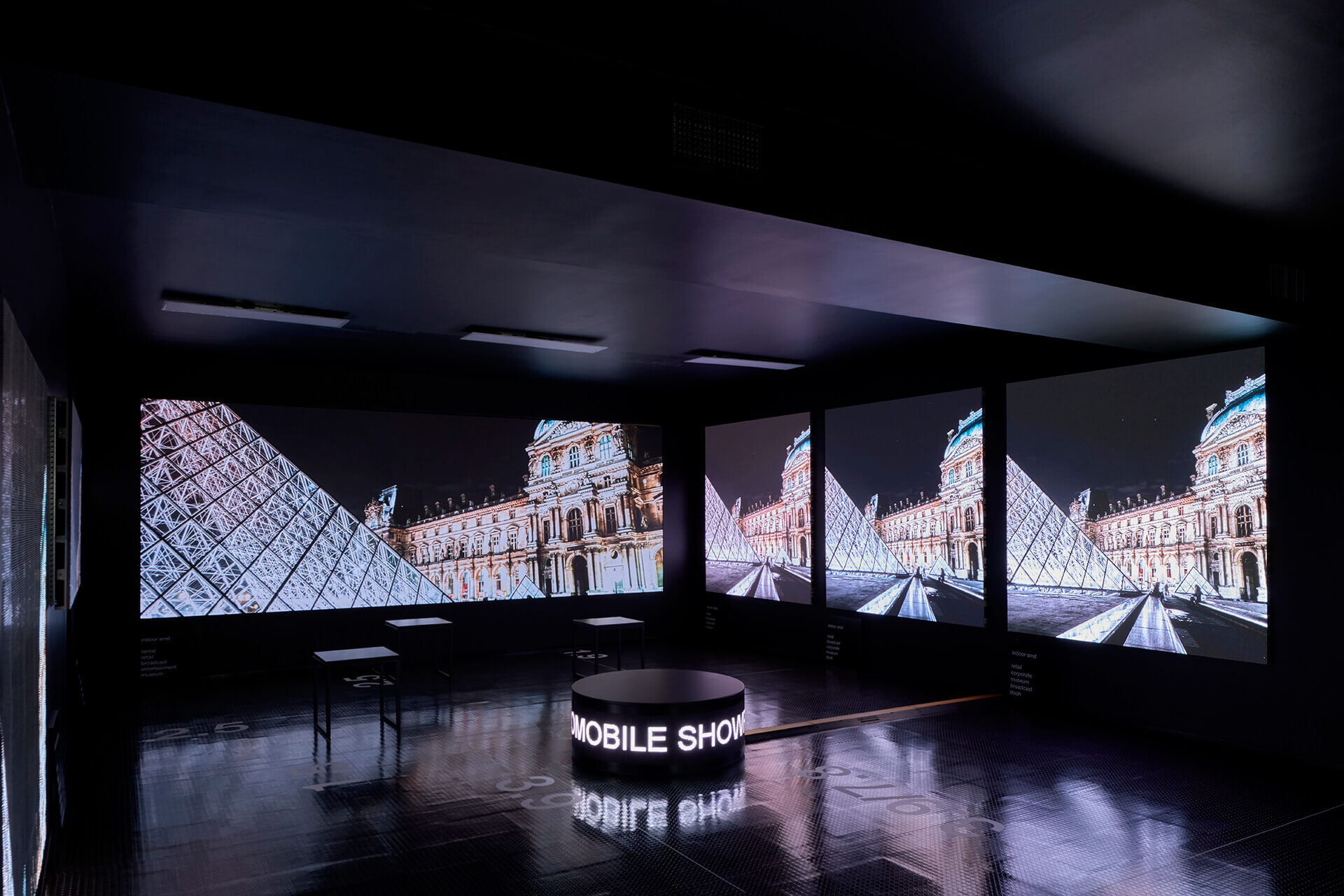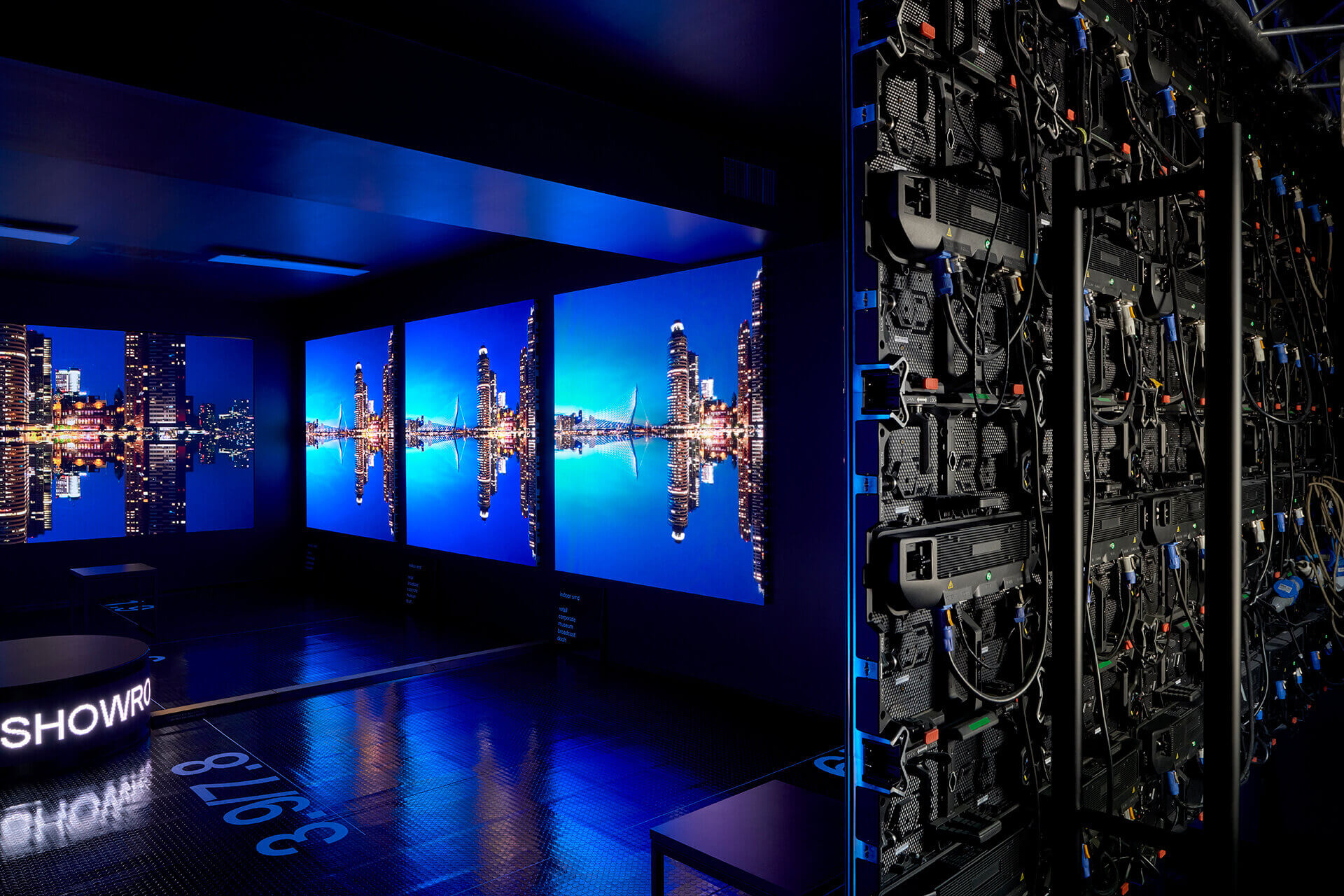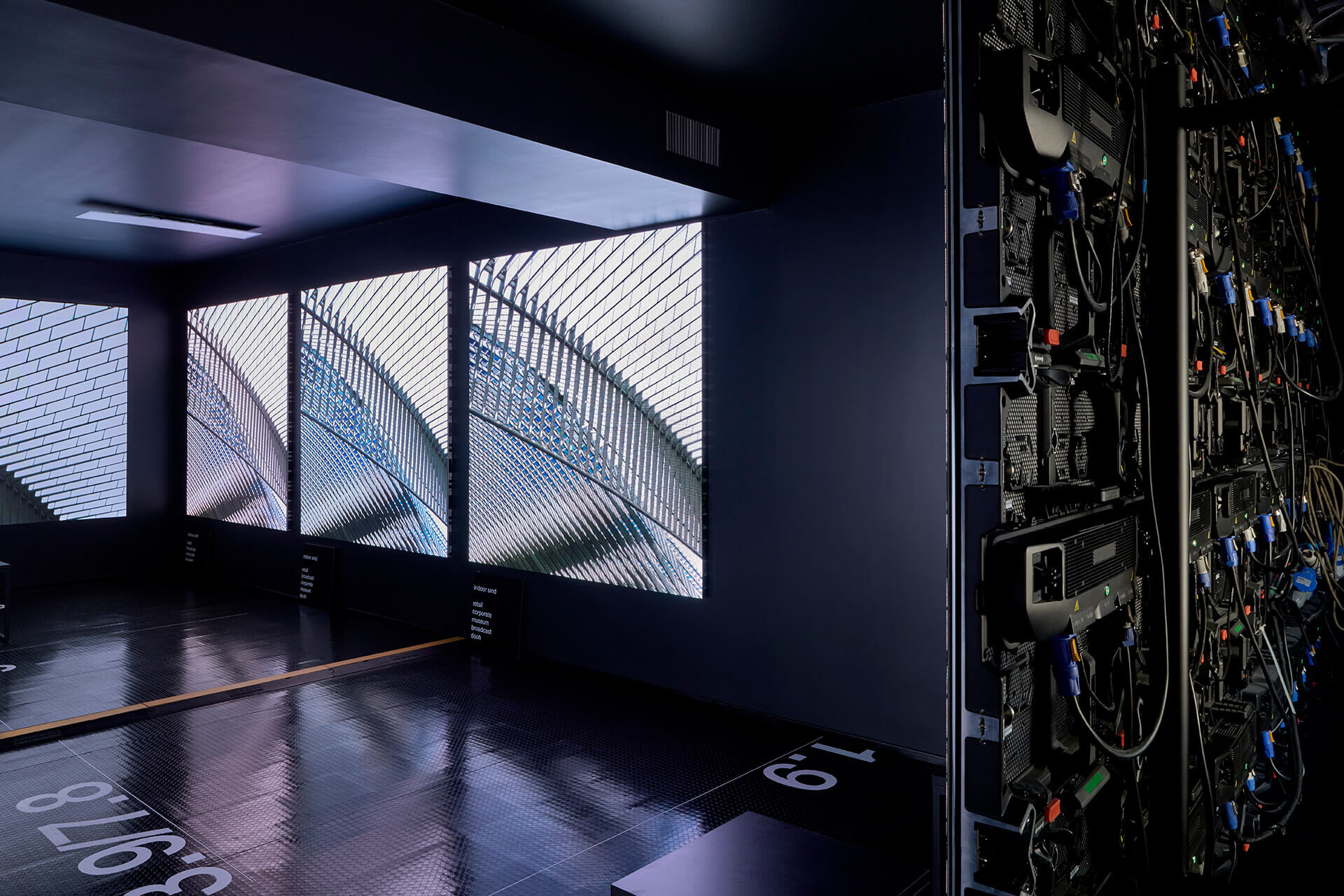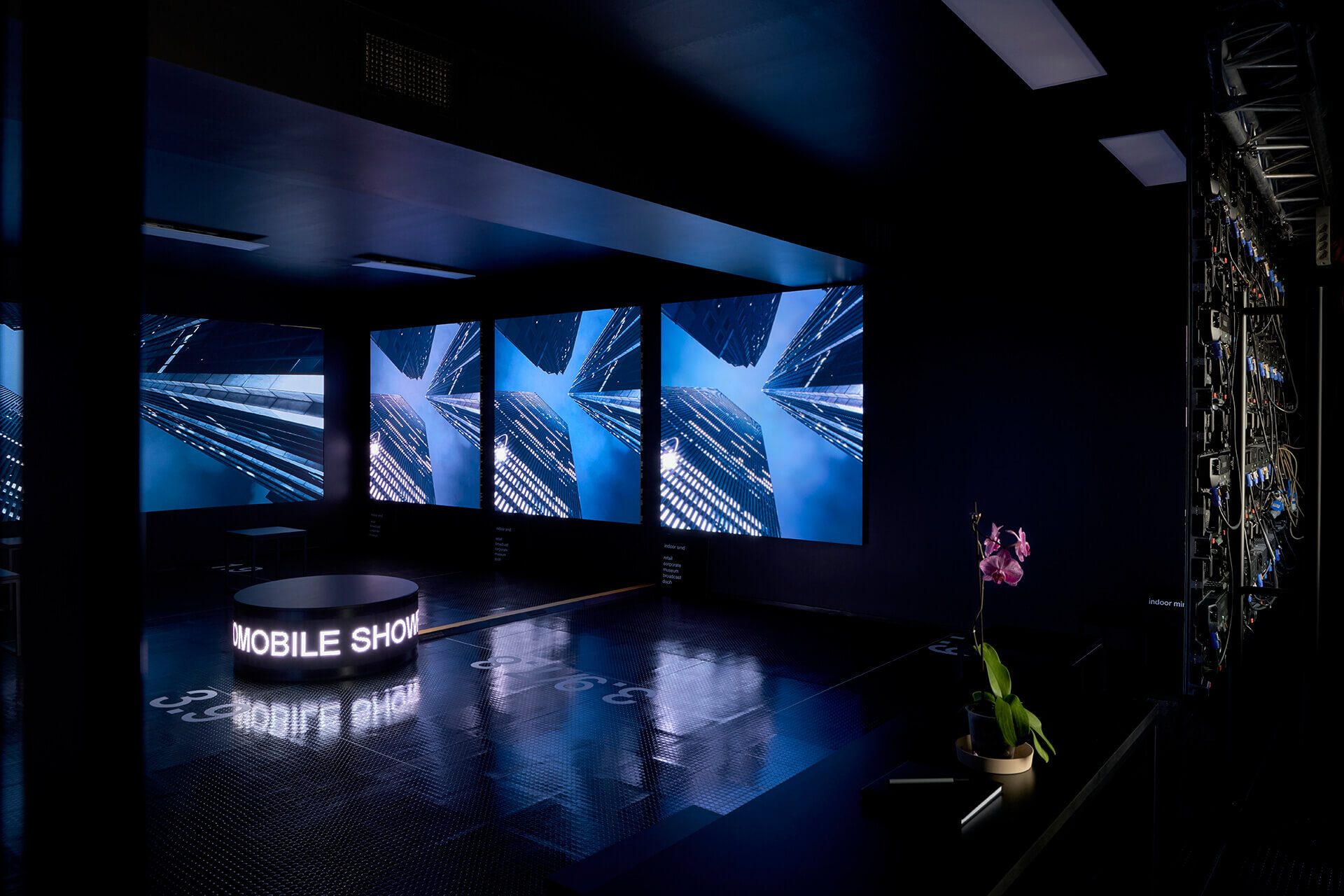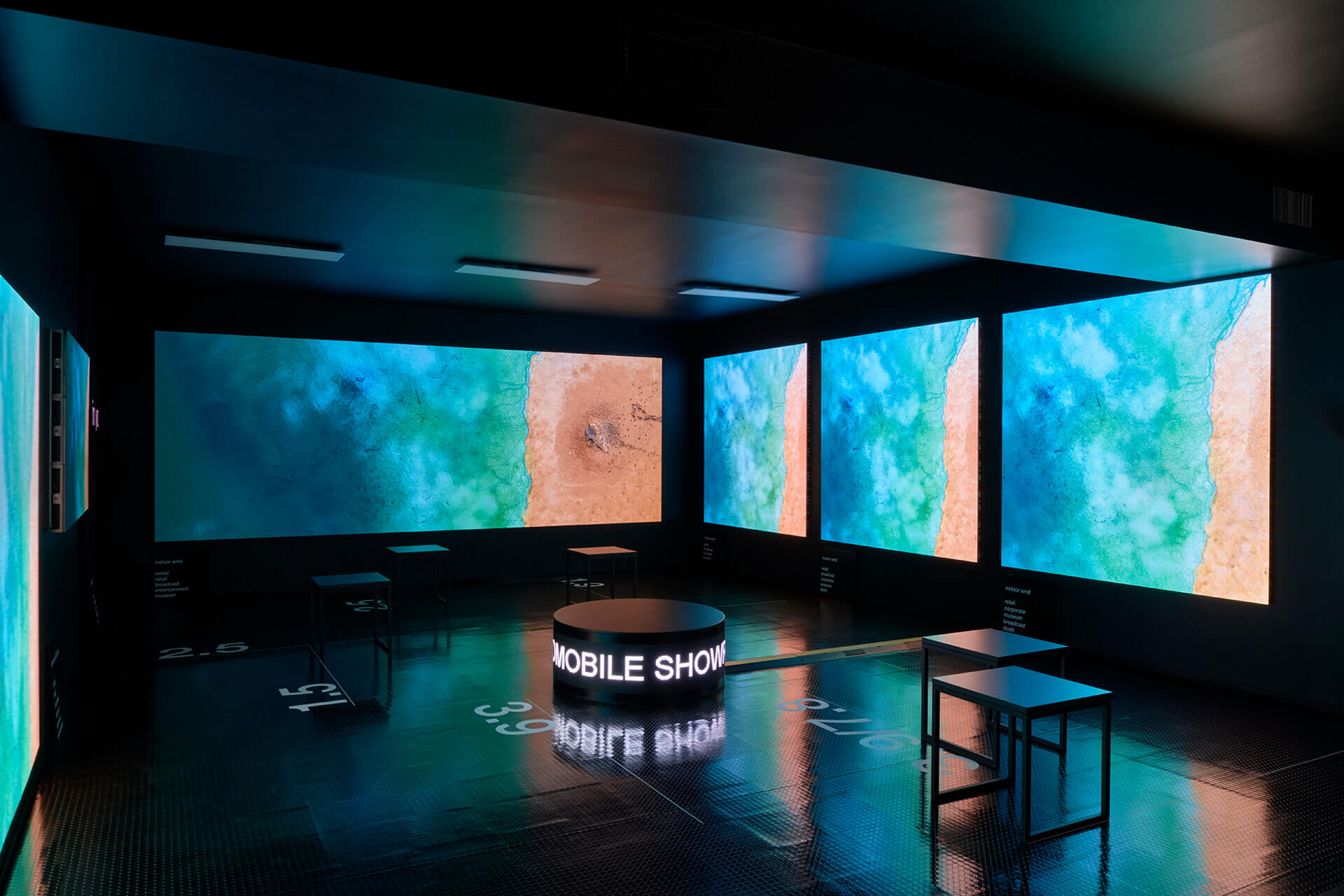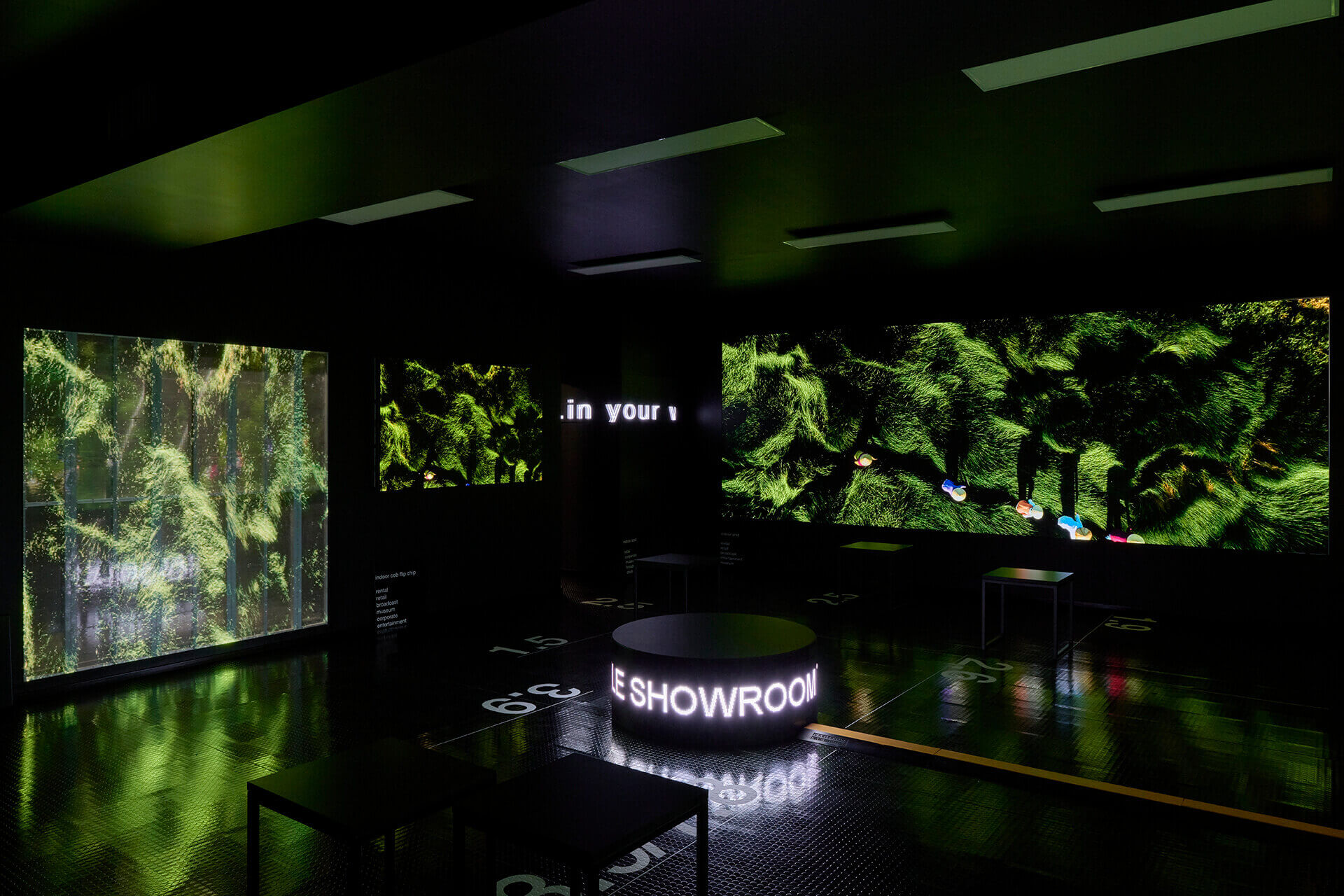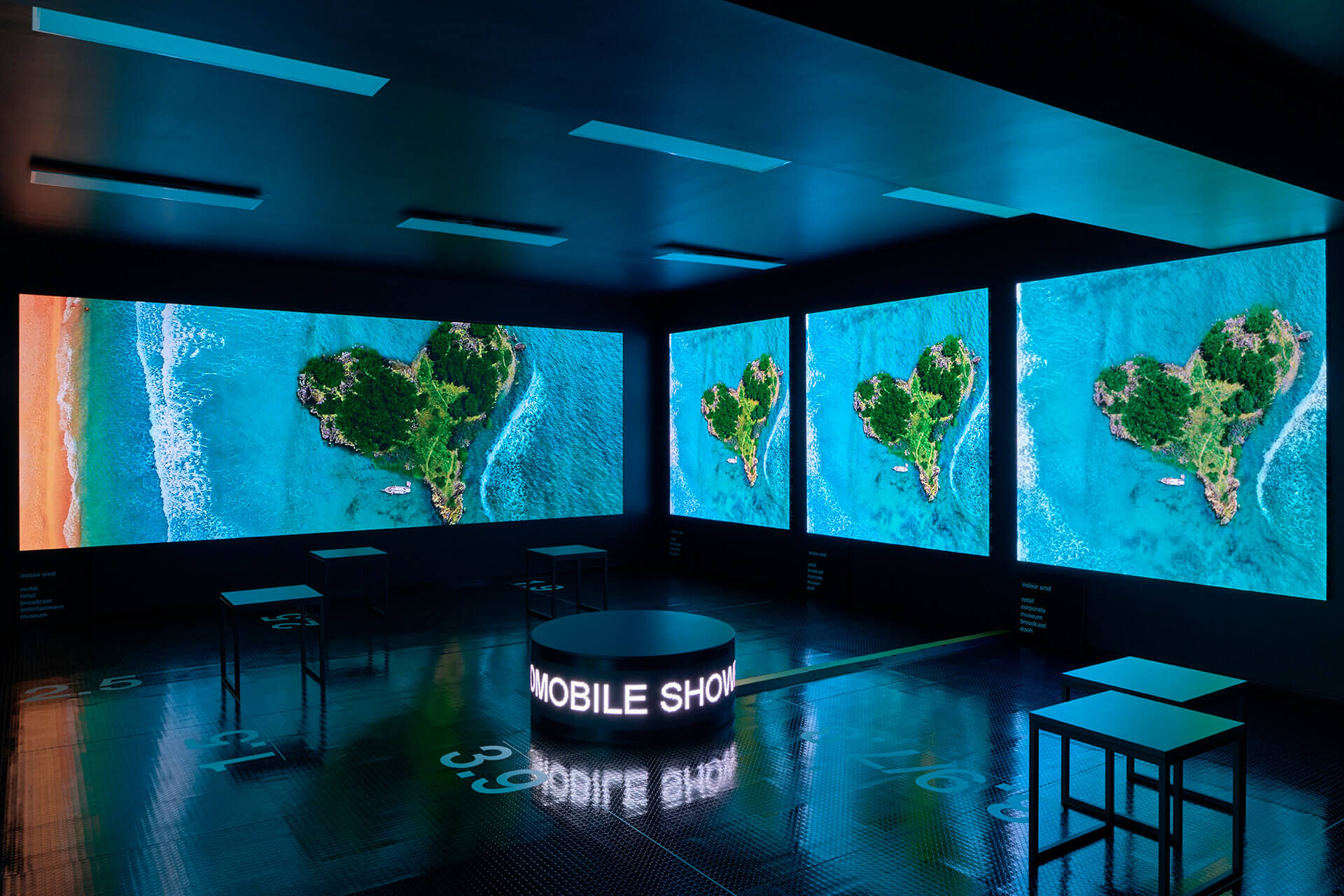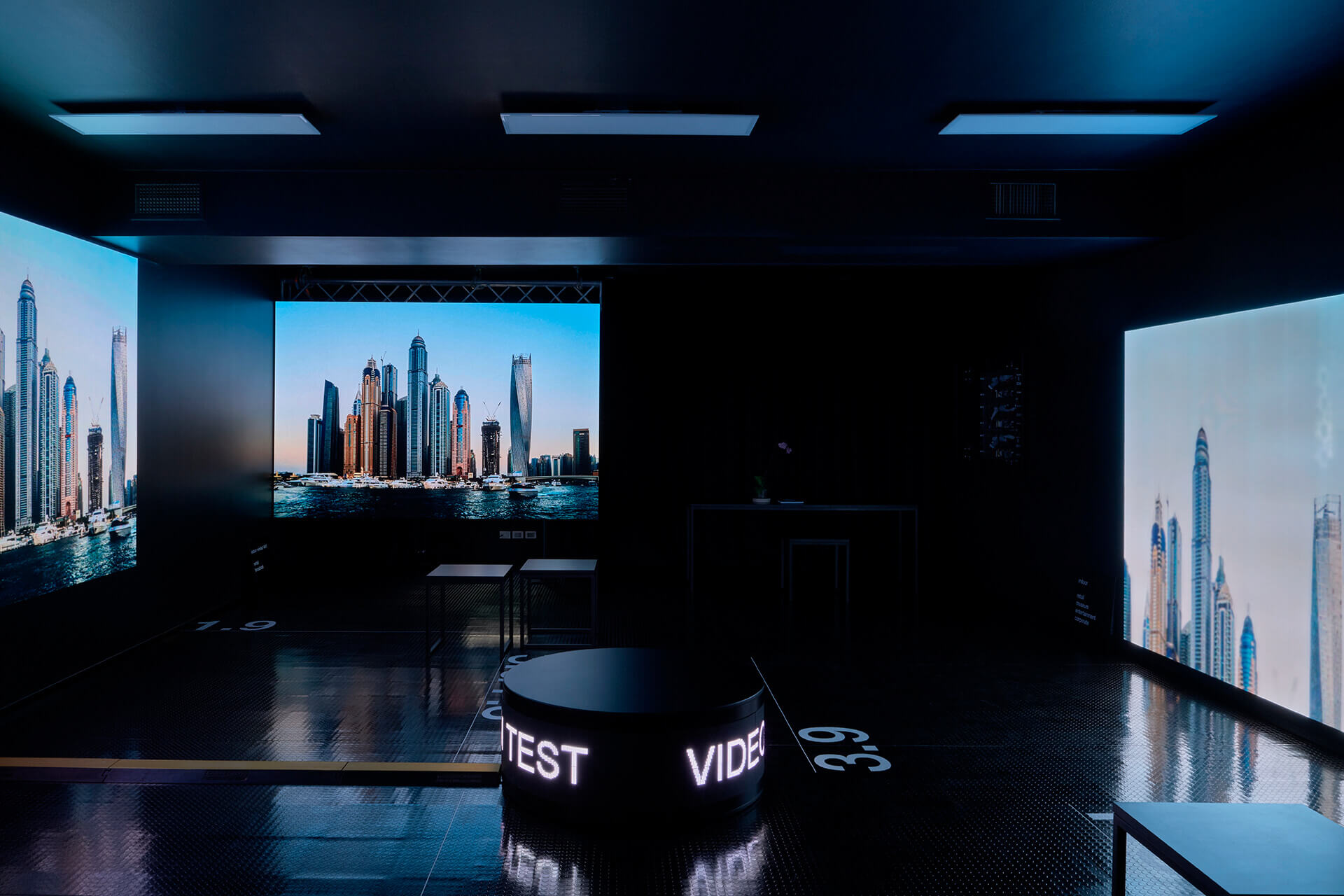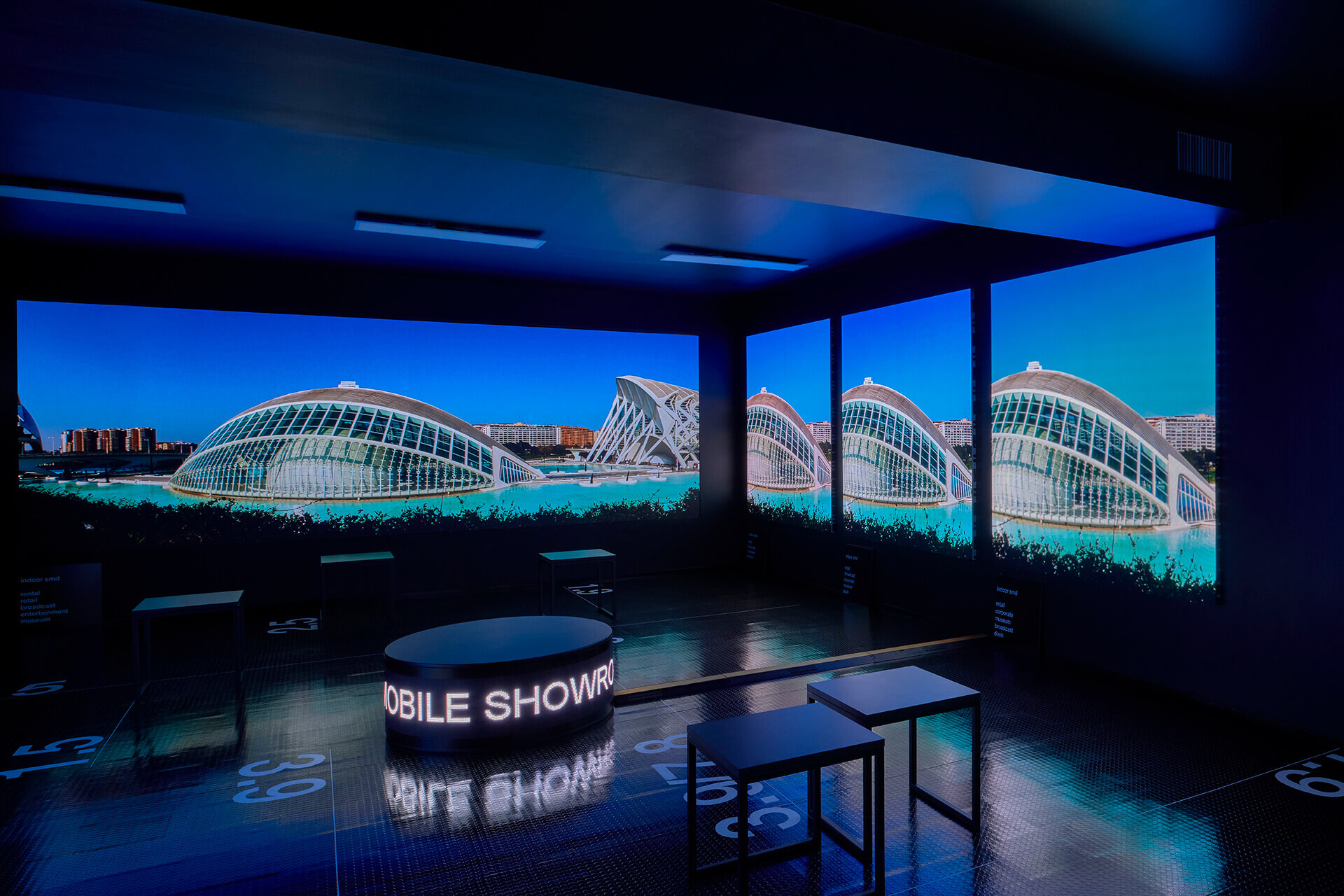 the show
120 sqm of space
40 sqm of LED screens
11 ranges of products
5 markets
all black!
because the opposite of light is darkness, contrasting the power of the screens, enhancing their colours and transforming space into an immersive environment
the show is a showroom conceived as an experiential laboratory to engage, educate and inform. designed to accommodate a plethora of events dedicated to the world of LED screens
it has different facets, as different as the markets it represents: sporty, elegant, scenic, museum, urban, corporate
the embossed rubber floor takes you into a sporty, urban environment, the wall captions evoke museums, the window stands for retail market, the curtains and the limelights drum up expectations for the next event…
the floor signage is a graphic token that emphasizes the multidisciplinary nature of the project, and helps your discern the various pixel pitches and therefore the minimum distance from which you can best appreciate the screens on display
this is a space where visual content is created with the aim of telling a story along the exhibition itinerary;
enjoy!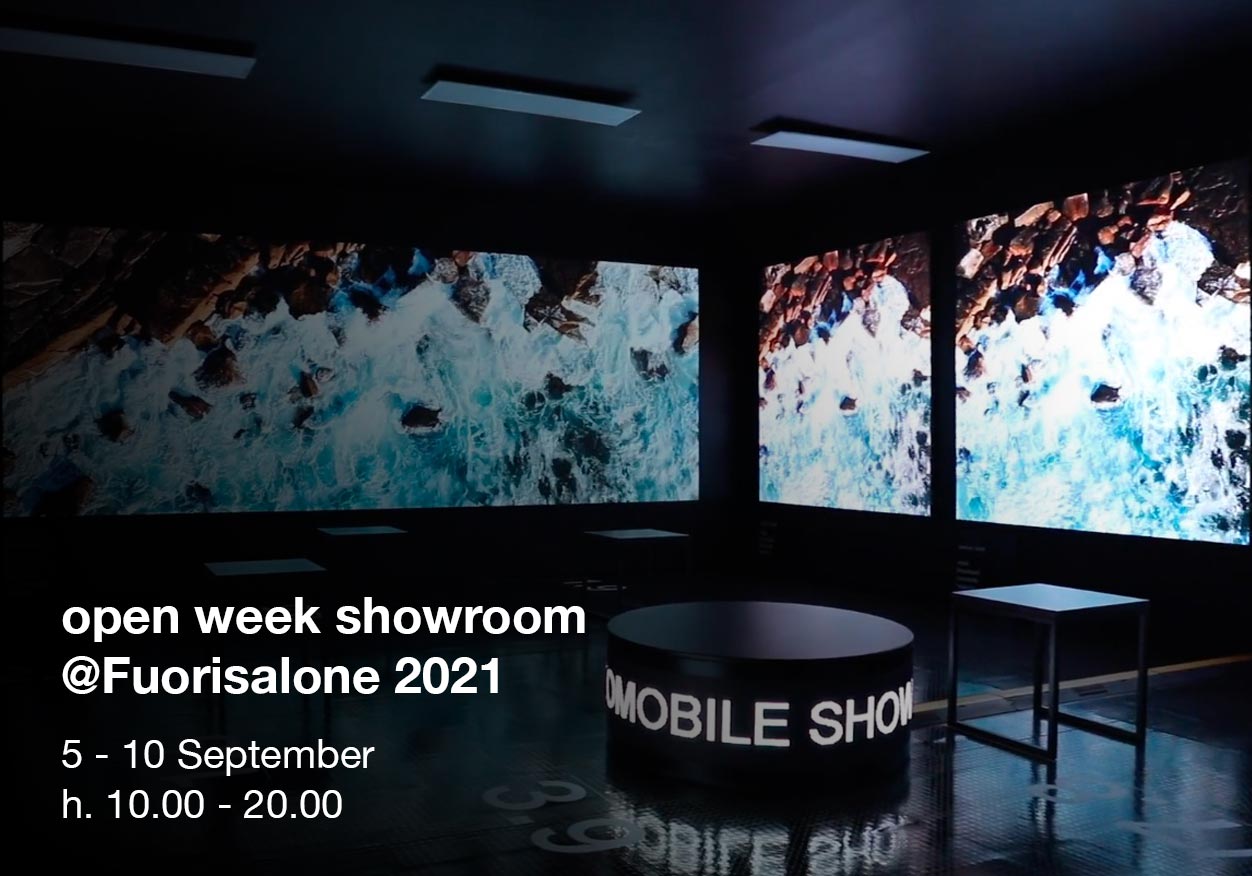 Welcome to The Show - Videomobile at Fuorisalone2021
Save the date
5 - 10 September
h. 10.00 - 20.00


05 September 2021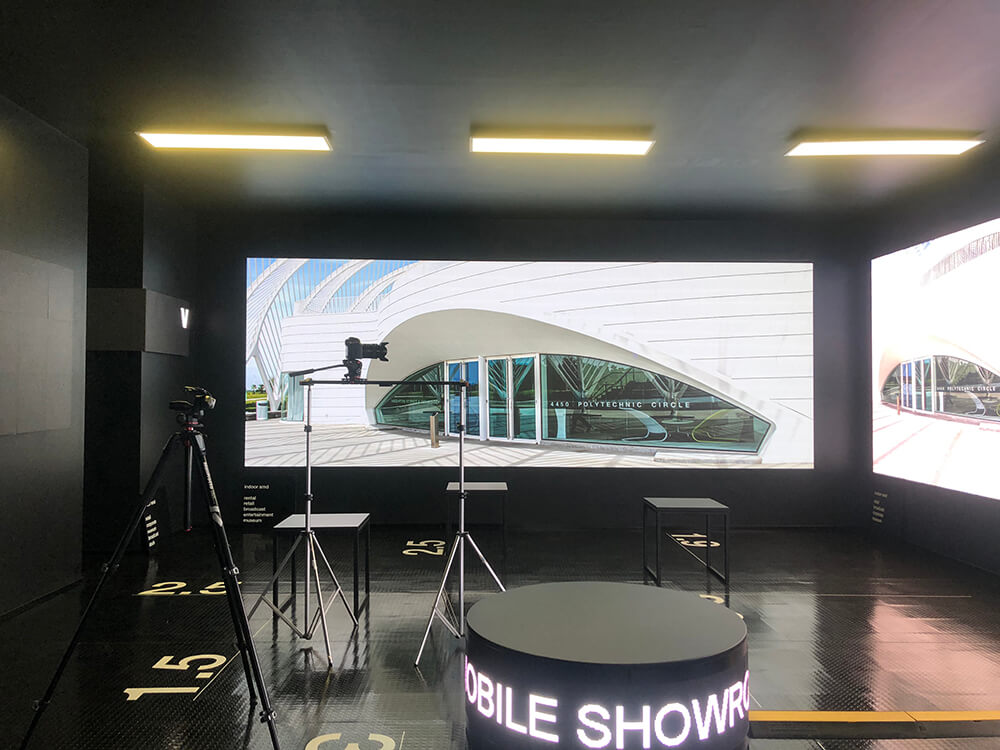 today's shooting with the photographer Paolo Carlini
we are preparing The Show for Design Week 2021 stay connected
#staydigital #fuorisalone2021 #openweek #opening #theshow #video
#media #digitalmarketing #socialmedia #advertising #branding #design
#architecture #socialmediamarketing #marketing #photography
#photographer #shooting #salademo #designweek2021 #design
#schermiled #ledscreens #videomobile
03 July 2021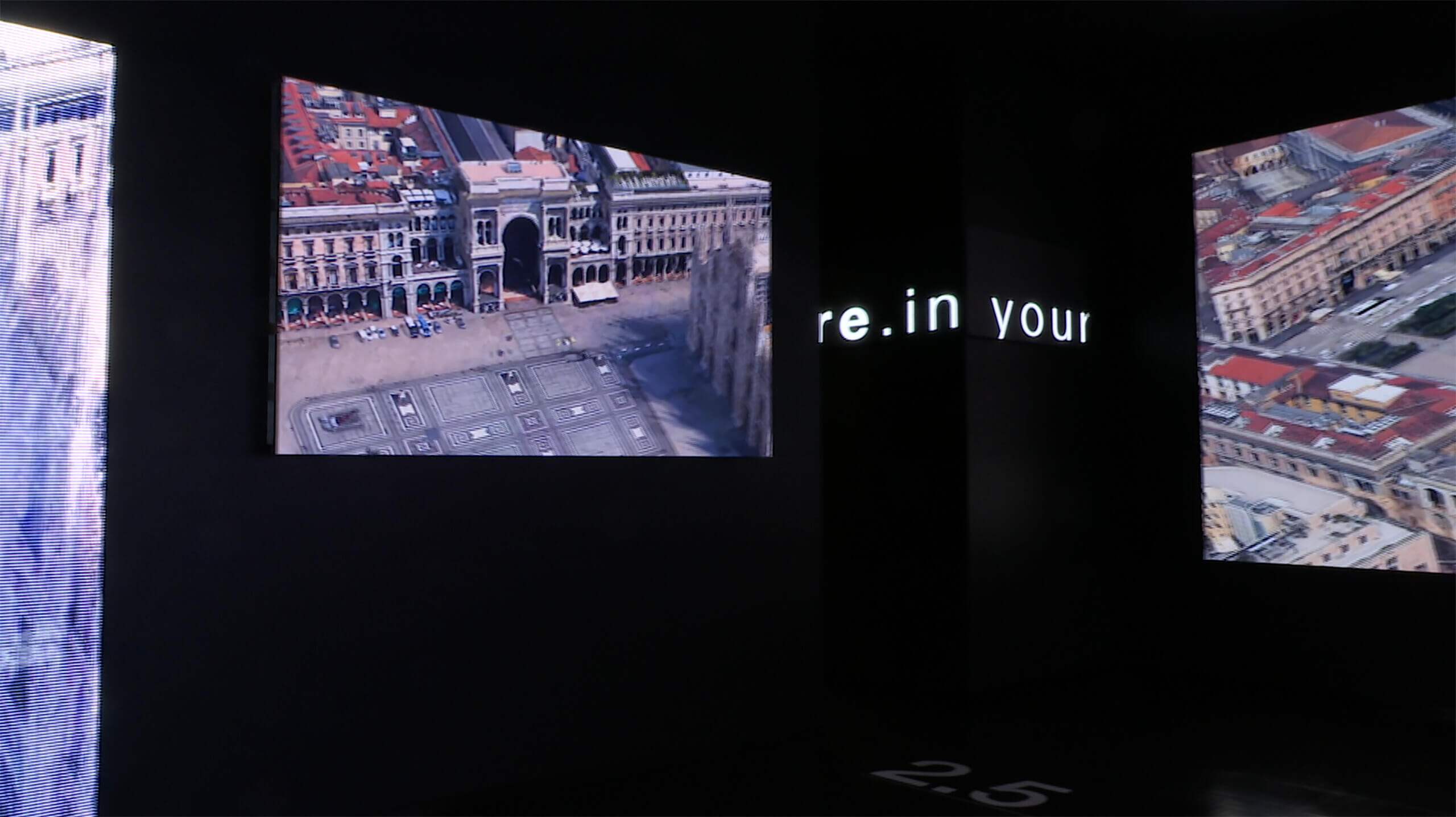 the show
we are pleased to invite you to book a visit to our new demo room at our main offices in Rho,
strategically located with respect to the Milan Expo and reachable by rail. To better welcome you, we are organizing a schedule of events,
conferences, training, meetings and exhibitions that will revolve around LED culture
because we believe that the dissemination of knowledge of this media is important to understand its potential
and we want to give you all the right tools to make the right choice in the purchase of your screen.
27 May 2021